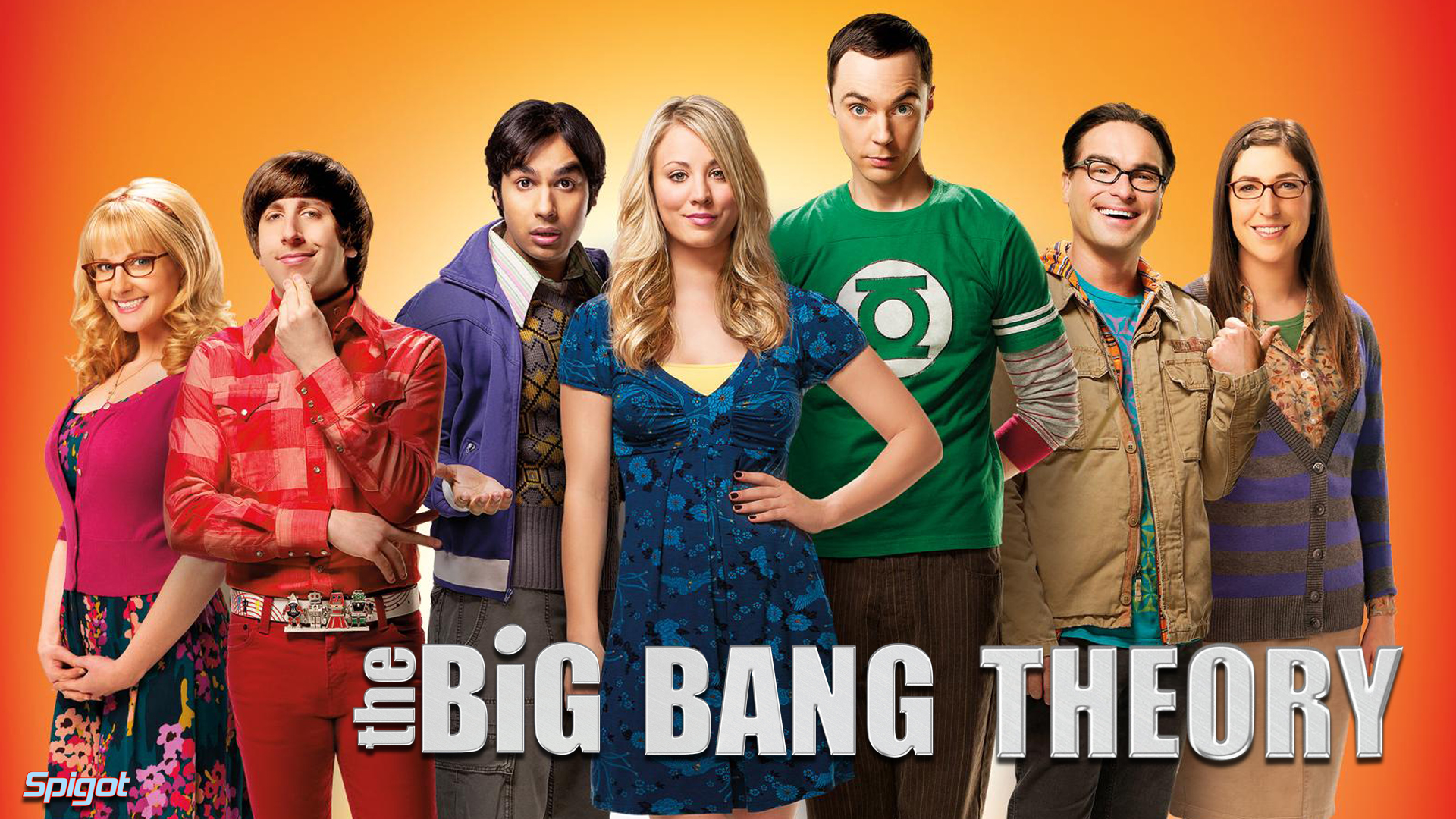 The Big Bang Theory can start Season 8 production finally (because we were SOOOOOOOOOOO worried) now that the three leads, Jim Parsons, Johnny Galecki and Kaley Cuoco signed new million dollar deals. As in they will each get paid $1 million for each episode.
Hey you guys, Facebook informs me we don't have to worry: the stars of "Big Bang Theory" signed hefty new deals. My grandma's super excited.

— Ari Kohen (@kohenari) August 4, 2014
So The Big Bang Theory, which will be around for at least another 3 seasons, will continue it's nerdy reign. When the cast of Friends or Seinfeld were making over a million an episode was it this upsetting? We're not taking the news well and neither are many of you on twitter. So we compiled a few of our favorite reactions that we can most definitely relate to.
The Big Bang Theory cast have signed new deals to carry on with the show. Nice to know you can get paid to not be funny, hope for me yet.

— Benjamin Wills (@BenjaminWills19) August 4, 2014
I've never watched the big bang theory or how I met your mother. its called having self respect

— bogan bitch (@brxxxt) August 4, 2014
IF THE BIG BANG THEORY RUNS LONGER THAN FRIENDS I WILL KILL MYSELF

— soccer mom (@thelonelyfarts) August 4, 2014
Just inked a deal for Big Bang Theory. 1 million dollars an episode. Just to watch it.

— Randy Liedtke (@randyliedtke) August 4, 2014
Is it any coincidence that Walter White and the actors on Big Bang Theory both made $90m on the production of harmful substances?

— Daryl Bartley (@hypercubexl) August 4, 2014
Big Bang Theory is this generation's Seinfeld (according to how much the actors are paid)

— kurt braunohler (@kurtbraunohler) August 4, 2014
After being inspired by the cast of The Big Bang Theory, I shall not get out of bed for anything less than $1 mil a week. #demands

— Liza (@lizachannah) August 4, 2014
The 3 stars of Big Bang Theory will collectively make 1/4 BILLION dollars in base pay over the next 3 years. Going back to bed now forever.

— Mark Harris (@MarkHarrisNYC) August 4, 2014
Average high school teacher makes $57k a year. RT BuzzFeed: Big Bang Theory Stars to Make $1 Million Per Episode

— Jensen Karp (@JensenClan88) August 4, 2014
Why are people watching Big Bang Theory? Science, comic, & comedy fans hate it & that's what the show is about. This keeps me up at night.

— Drew Schnoebelen (@Dschnoeb) August 4, 2014
We'll just let those tweets sink in while we alternate between punching and crying into a pillow (because we couldn't bang our heads against the wall anymore without causing permanent damage).
Hilarious?
The views and opinions expressed herein are those of the author's alone and do not necessarily reflect the views of Ora Media, LLC, its affiliates, or its employees.