By: China Magno - Larry King Now
---
Aside from wardrobe malfunctions and having your acceptance speech crashed by Kanye West, what's the one thing that celebrities fear most? Exposure. Celebrities dread exposure. But occasionally, they save us the time, effort, and battery life needed for conducting our own investigations across their social media platforms, when they do the exposing themselves.
Take Craig Ferguson, for example, who had no problem sharing intimate details about his life. The Scottish comedian recently opened up to Us Weekly and shared twenty-five very interesting facts about himself. From swimming with sharks to dancing under the moniker 'Mystic Sunrise,' number three on the list is the most telling of all, as it shows a much softer side of the comedian.
As Ferguson reveals, "A perfect night is staying in and cuddling with my one true love: Larry King." Yes, you read that correctly. Now, if that doesn't typify the bromance phenomenon then I don't know what does.
This bromantic affair has proven itself to be far from fleeting. Over the years, the two bromo sapiens have been the least bit wary when it comes to flaunting their close companionship. They say the key to a healthy relationship is a mutual concerted effort. Well, Larry and Craig have both frequented each other's shows (Craig's been on LKN a record three times), going far beyond the essential 'meeting-each-other-halfway' ingredient.
When the news broke that Craig was leaving 'The Late Late Show,' it shouldn't be surprising that he invited his bro Larry over to his studio for an interview. And not just any interview. The first television interview since his big announcement. Check it out below!
And who can forget that one time Larry bid his favorite Scot adieu by reading an ode. For his bro, he dressed and indeed, his bro was impressed.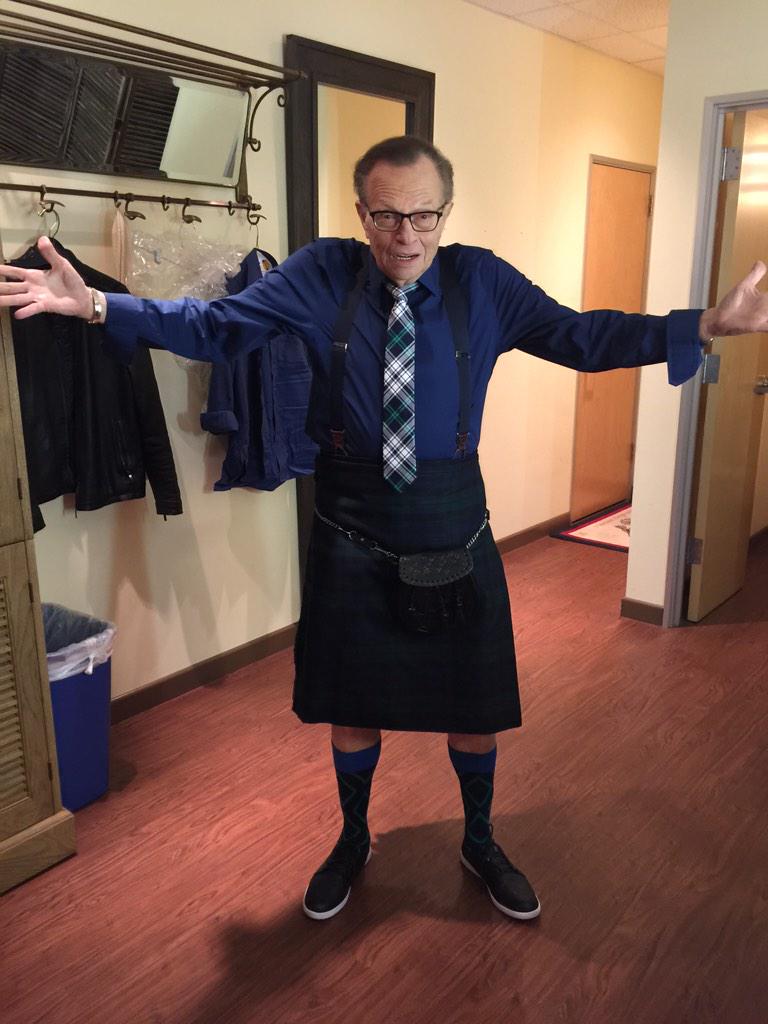 Do you spend a lot of time reading Elite Daily listicles on the steps to successful relationships, but you don't get the results? Well fear no more. Mr. Ferguson recently dropped by our studio for some mad bro-time with Larry.
Be sure to grab a pen and paper because you're going to want to take some notes on the bromance of the century when the episode airs Wednesday, Feb. 24th! Make sure to check it out. Why? Because you deserve to learn from the best.
In the meantime, you can get your fix by watching these clips from past interviews with Craig!
Craig Ferguson on his Acid Experience: I Got Chased by Killer Ducks
Craig Ferguson on "Drew Carey"
The views and opinions expressed herein are those of the author's alone and do not necessarily reflect the views of Ora Media, LLC, its affiliates, or its employees.